Guiding Supplier Engagements with Material Mapping Insights
TripleWin was hired to to perform a detailed analysis of all the materials sourced in the development of its beauty, make-up and skincare products, particularly focused on componentry and secondary packaging. This upstream value chain material mapping project excited the company because the work would help the company identify material substitution options it could pursue as well as uncover immediate dematerialization opportunities that could be implemented on several existing high-velocity SKUs as well as future planned Brand-enhancing product extension launches.
TripleWin's material mapping project was a six-week commitment and required a close working relationship with the client's product development and sourcing team. Much of the data collection required engagement of the client's global network of suppliers, who provided technical specifications of product componentry that allowed for a detailed understanding of all the parts and types of materials utilized to create finished product casings and internal mechanisms.
TripleWin took a best-in-class approach to the material analysis of the client's supplier network, and their capabilities and willingness to partner to deploy componentry and packaging innovations for the company. TripleWin analyzed each product in the client's portfolio both existing and about-to-be-launched down to the material part level. TripleWin looked holistically at each unique product and made next level recommendations on how to move forward the client's product sustainability needs. Additionally, Triple Win provided material substitution suggestions for each material included in the product manufacturing value chain. Lastly, TripleWin developed a roadmap for the organization, creating an integrated and sequential process for "greening" the materials used in products while detailing a sustainable path within product design and sourcing.
The material mapping project offered manifold "ah-ha" moments for the company's executive leadership including:
Key suppliers of the company's high velocity products became keen to support greater product sustainability.
Several products were found to become almost "overnight" fully recyclable with just a few key material changes.
Rethinking product positioning and the sale of certain products through the deployment of new durable business models became a compelling strategic consideration for the client.
More substantially, the work was explicitly utilized by the company's Product Development team to guide supplier conversations in support of greater product sustainability and as a manual for materials to be "Black Listed" from inclusion in future product roll-outs.
TripleWin Advisory is a boutique corporate consultancy focused on circularity solutions for industry. TripleWin offers a suite of tools to support clients in charting a practical, circular and sustainable course for their business. These tools include:
Carbon inventories and setting science-based and Net Zero carbon goals
Materiality assessments and sustainability roadmaps
Building circular business models supported by financial analysis
Risk scenario models using the TCFD framework
Workshops and courses to build employee agency and corporate competency
We work with leaders in the following industries: apparel, footwear & textiles; information technology; metals; beauty; food & beverage; healthcare; building construction; human resource management; and retail.
TripleWin Advisory is a woman-founded and woman-led public benefit company headquartered in the state of Oregon.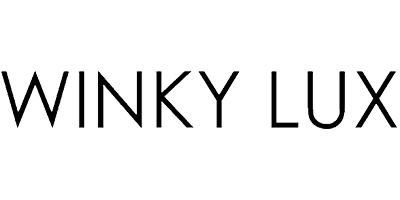 We recently worked with a fast-growing, New York City-based beauty conglomerate that operates multiple companies and provides innovative services in the skincare and retail space including its make-up and skincare brand, its social equity lip care line, and its white-label service. The client emphasizes sourcing materials for its products ethically and pursuing sustainable practices with its ingredients and packaging.
Headquarters:
New York, New York
Industry:
Consumer Goods
Main Product:
Cosmetics