How a Digital Marketplace Halved its Carbon Intensity in a Single Year
StockX came to TripleWin for support in conducting their first full carbon inventory. StockX already recognized the value of baselining their carbon footprint, which had the following goals:
Identify opportunities to reduce transportation emissions and operational waste

Address the sustainability concerns of their Millennial and Gen-Z employees

Develop strategic ESG messaging to markets and within their SEC filings
TripleWin conducted a comprehensive carbon inventory for StockX, including Scope 3 value chain emissions, the hardest scope to calculate. After collecting primary data and determining the best calculation methodology, TripleWin calculated the six most relevant Scope 3 categories.
Based on the carbon inventory, TripleWin delivered a customized environmental management system with the following advantages for StockX:
Enables StockX to perform future-year carbon inventories efficiently in-house, without hiring additional specialists

Enables certification of value chain emissions through third-party auditors 

An intuitive interface that is easy to use by business leaders across all functions

Next, TripleWin trained key staff on how to manage and update the environmental management system so they could use it as a strategic tool for tracking and communicating progress on their carbon reduction efforts.
Lastly, TripleWin delivered a presentation to StockX's Chief Supply Chain Officer detailing the company's most carbon-intensive activities, regions and facilities and recommending carbon reduction strategies the company should pursue in the near-to-medium term.
The quantitative insights that came out of StockX's carbon inventory allowed the company to develop specific, actionable initiatives it could begin immediately. 
To reduce transportation emissions, StockX implemented two key policies for the sellers and buyers on its platform: preferred location drop-offs to reduce double shipping of products, and dynamic matching of sellers and buyers within the same region to decrease transportation distances.
For authentication center operations, StockX switched from plastic to bio-based, biodegradable packaging filler, started reusing product boxes when requested by buyers, and single-streamed packaging waste to divert more trash from landfills.
These initiatives had a dramatic impact on the carbon intensity of StockX's commercial platform, nearly halving emissions on a per-trade basis within a single year.
TripleWin Advisory is a boutique corporate consultancy focused on circularity solutions for industry. TripleWin offers a suite of tools to support clients in charting a practical, circular and sustainable course for their business. These tools include:
Carbon inventories and setting science-based and Net Zero carbon goals
Materiality assessments and sustainability roadmaps
Building circular business models supported by financial analysis
Risk scenario models using the TCFD framework
Workshops and courses to build employee agency and corporate competency
We work with leaders in the following industries: apparel, footwear & textiles; information technology; metals; beauty; food & beverage; healthcare; building construction; human resource management; and retail.
TripleWin Advisory is a woman-founded and woman-led public benefit company headquartered in the state of Oregon.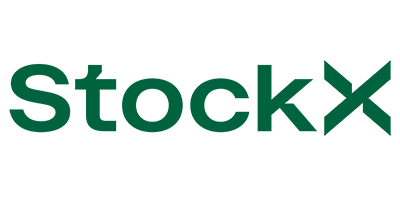 StockX is a marketplace for the rarest and most coveted branded consumer products — from Nike Air Jordan sneakers and Rolex watches to Star Wars collectibles. The company matches sellers and buyers anonymously and authenticates all platform purchases at authentication centers strategically placed across the globe.
Headquarters:
Detroit, Michigan
Industry:
Consumer Goods
Main Product:
Reselling branded consumer products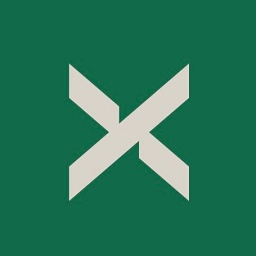 "TripleWin's team of carbon accountants are experts at what they do and Renee Shade [Managing Director of Carbon Inventories] is a rockstar with data visualization."