A Cost-Effective Way to Build an End-of-Life Recycling Program for Consumer Products
Hanni approached TripleWin Advisory with the vision of becoming a fully circular brand. The potential was there: Their products were made from infinitely recyclable materials—steel, tin and aluminum—by design. But they had no system in place to retrieve those materials from customers and close the loop.
Hanni was not alone with this challenge. No company had yet to offer an easy way for customers to recycle used blades and razors—or any beauty product, for that matter—and keep them out of landfills.
To reduce their climate footprint, Hanni was considering buying carbon offsets, but offsets posed their own set of risks: rising costs, as well as questions over the legitimacy of offsetting rather than spearheading real solutions to cutting emissions.
To do the right thing and set their brand up for success, Hanni needed an end-of-life (EoL) recycling program that breathed new life into their used products.
TripleWin Advisory presented Hanni with a strategic plan for becoming the first in their market with an EoL recycling program.
The plan covered all essential elements, from identifying the most viable recycling partners and laying out material logistics, to recommending customer-facing messaging at key touchpoints to encourage participation and build brand loyalty. More importantly, it provided a robust financial business case, with metrics and performance indicators for measuring success over the launch and growth phases of the program.
A key challenge in designing a recycling program for Hanni was the tiny size of their products. Collecting enough razor blades to make it worth the customer's recycling effort would take at least a year, and the revenue from salvaging such materials was rather small.
TripleWin built this factor into the strategy. By leveraging the program's  market-differentiating potential and low-cost communication methods, Hanni could build brand awareness, convert competitor customers, and upsell existing customers into higher-volume purchases they could feel great about. When fully leveraged, these co-benefits would allow the program to practically pay for itself.
TripleWin's strategic plan gave Hanni a clear vision for how to fully embed circularity into their business model, marketing and culture. It charted a more attractive path to eliminating their environmental footprint while unlocking advantages that would put their brand ahead of all other competitors in the market.
TripleWin Advisory is a boutique corporate consultancy focused on circularity solutions for industry. TripleWin offers a suite of tools to support clients in charting a practical, circular and sustainable course for their business. These tools include:
Carbon inventories and setting science-based and Net Zero carbon goals
Materiality assessments and sustainability roadmaps
Building circular business models supported by financial analysis
Risk scenario models using the TCFD framework
Workshops and courses to build employee agency and corporate competency
We work with leaders in the following industries: apparel, footwear & textiles; information technology; metals; beauty; food & beverage; healthcare; building construction; human resource management; and retail.
TripleWin Advisory is a woman-founded and woman-led public benefit company headquartered in the state of Oregon.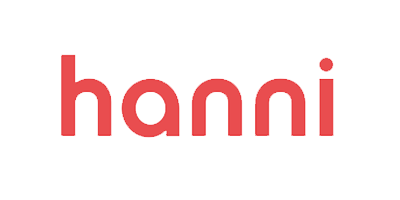 Hanni is a young and independent consumer products company seeking to revolutionize how women groom and consume. Their brand is founded on sustainability principles: designing and manufacturing razors, razor blades and accessories that are durable, reusable, recyclable and able to be revalorized: brought back into the manufacturing system for cost savings and future product creation. The company sells their products directly to consumers and nationally through the global distribution retailer Sephora.
Headquarters:
Atlanta, Georgia
Industry:
Consumer Goods
Main Product:
Razors, Razor blades and accessories.