If You Want to Reduce Operational Waste Quickly and Cheaply, Engage Employees
TripleWin Advisory was hired to develop a food waste pilot project at Bob's Red Mill manufacturing facility and retail store in Milwaukie, Oregon. Through partnership with the World Wildlife Fund and the Pacific Coast Food Waste Commitment, the pilot sought to engage employees in identifying no-to-low-cost measures to prevent food waste in the company's operations over the short and long terms.
As an employee-owned company, Bob's Red Mill is run by a motivated workforce that fully understands the value of reducing food waste to maximize profits. The company also has a strong relationship with the local community and is dedicated to supporting community well-being by donating recovered food and recycling grains as animal feed. 
For the pilot, Bob's Red Mill wanted to understand how it could more effectively prevent food losses in its day-to-day operations. Educating employees on global food waste issues and inspiring them to take a personal interest in finding and suggesting opportunities for improvement would be critical to that effort.

TripleWin worked closely with Bob's Red Mill to develop a customized employee engagement program that would align with their values-driven culture and employee ethos. TripleWin created a multi-faceted program that generated interest by being fun, inclusive, and rewarding.
Key components of the program included:
A 17-minute educational video (see a shorter preview here) covering all aspects of food waste issues, as well as actions to take at work and at home. The video conveyed a strong sense of purpose about why the project mattered and encouraged employees to have a personal stake in the outcome. 

A five-week

Food Waste Reduction Challenge

, engaging employees to identify and recommend food waste reduction opportunities in their respective roles. Participating employees had the ability to win prizes of increasing value and be honored publicly for submitting innovative ideas. 

Building excitement through multiple channels

, including: a six-foot tall wall-mounted banner, ballot boxes and a QR code for submitting ideas physically or digitally, and weekly reminders via team meetings, posters, email and monthly newsletters.
A post-pilot survey revealed that the educational video was critical for building knowledge across the organization in a meaningful, comprehensive, and engaging way. Specifically, it showed that:
35% of

employees resonated with ideas on how to better reduce food waste on an individual level

24% resonated with the fact that food waste contributes to other crises globally, as explained in the educational video.
Feedback also showed that strong internal communications are key to increasing employee participation in sustainability initiatives like this one.
The multi-channel approach to education, awareness-building, and engagement led to a strong showing of support across the organization to develop new, meaningful actions on food waste. 
29% of employees

watched the food waste education video 

22% of manufacturing plant employees submitted food waste reduction ideas

176 ideas were submitted

One employee idea identified as a "quick-win" was tested and

reduced waste by over 70%

on the tested production line.
Bob's Red Mill, the Pacific Coast Food Waste Commitment, and the World Wildlife Fund celebrated the project's success with a detailed case study report and a Q&A with Bob's Red Mill's sustainability manager. The case study concludes with a simple five-point strategy for other food and beverage manufacturers to replicate the project in their own operations.
TripleWin Advisory is a boutique corporate consultancy focused on circularity solutions for industry. TripleWin offers a suite of tools to support clients in charting a practical, circular and sustainable course for their business. These tools include:
Carbon inventories and setting science-based and Net Zero carbon goals
Materiality assessments and sustainability roadmaps
Building circular business models supported by financial analysis
Risk scenario models using the TCFD framework
Workshops and courses to build employee agency and corporate competency
We work with leaders in the following industries: apparel, footwear & textiles; information technology; metals; beauty; food & beverage; healthcare; building construction; human resource management; and retail.
TripleWin Advisory is a woman-founded and woman-led public benefit company headquartered in the state of Oregon.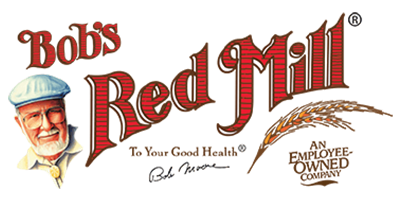 Bob's Red Mill Natural Foods is a 100% employee-owned company specializing in baking flours, oatmeal, and other whole grain, organic, non-GMO and gluten free foods. Their mission of "Inspiring Joy with Wholesome FoodsTM" is backed by a diverse line of flours, oats, cereals, seeds, baking mixes, grains, snacks and more. Founded in 1978 in Milwaukie, Oregon.
Headquarters:
Milwaukie, Oregon
Industry:
Food manufacturing
Main Product:
Whole-grain flours and meals