Bob's Red Mill's First Carbon Inventory Reveals Most-Impactful Areas for Improvement
Bob's Red Mill teamed up with TripleWin Advisory having already laid a solid foundation for their sustainability program. They recently completed a high-level materiality assessment to inform the sustainability roadmap they sought to build for their business. They had a sustainability commitment rooted in their brand values. But to chart their journey going forward, they first needed a carbon inventory. Without a carbon inventory, Bob's Red Mill couldn't set future targets for emissions, waste, and other metrics across their operations, nor identify the most pressing and value-generating initiatives for their business and stakeholders.
TripleWin conducted a comprehensive carbon inventory for Bob's Red Mill, covering Scope 1, 2 and 3 greenhouse gas emissions.
TripleWin packaged the inventory as a data workbook and a customized environmental management system with the following advantages:
Enables Bob's Red Mill to perform future-year carbon inventories efficiently and in-house, without hiring additional specialists.
Enables certification of value chain emissions through third-party auditors.
An intuitive interface that is easy to use by business leaders across all functions, from marketing managers to business intelligence directors.
Next, TripleWin trained key staff at Bob's Red Mill on how to manage and update the environmental management system so they can use it as a strategic tool for measuring, tracking and communicating progress on carbon reduction efforts.
Lastly, TripleWin prepared an executive summary for company leaders that highlighted carbon intensive "hotspots" in the company's value chain and strategies for reducing them.
Based on data from the carbon inventory, TripleWin highlighted several opportunities for achieving operational and carbon efficiencies within Bob's Red Mill's value chain.
Compelling opportunities to consider included working with suppliers to switch to regenerative agriculture practices, and phasing in post-consumer recycled (PCR) content plastic for lower-carbon packaging.
Bob's Red Mill's products are currently housed in plastic pouches, which deliver on food safety and quality. Packaging is an incredibly complex issue, and by looking at the life-cycle perspective and making science-based packing decisions, there is room to reduce the environmental impact of the pouches. Their carbon inventory provided the quantitative data necessary for selecting the most impactful improvement areas.
TripleWin recommended a three-part strategy that Bob's Red Mill could adapt as it navigated the complex array of regulatory and functional requirements of food packaging:
Phase in post-consumer recycled (PCR) content to reduce nonrenewable virgin plastic.
Dematerialize: remove excess material to make packaging lighter and cut emissions up and down the value chain.
Replace plastic components with non-plastic alternatives where possible.
Bob's Red Mill's first carbon inventory gave them a host of insights for reducing greenhouse gas emissions and achieving their carbon neutrality targets in the years ahead. By delivering the findings as strategic tools and training staff on how to use them, TripleWin ensured that Bob's Red Mill can continue to generate the data and insights they need — not only to track and reduce emissions, but also to prepare the roadmap they wanted for their broader sustainability vision.
TripleWin Advisory is a boutique corporate consultancy focused on circularity solutions for industry. TripleWin offers a suite of tools to support clients in charting a practical, circular and sustainable course for their business. These tools include:
Carbon inventories and setting science-based and Net Zero carbon goals
Materiality assessments and sustainability roadmaps
Building circular business models supported by financial analysis
Risk scenario models using the TCFD framework
Workshops and courses to build employee agency and corporate competency
We work with leaders in the following industries: apparel, footwear & textiles; information technology; metals; beauty; food & beverage; healthcare; building construction; human resource management; and retail.
TripleWin Advisory is a woman-founded and woman-led public benefit company headquartered in the state of Oregon.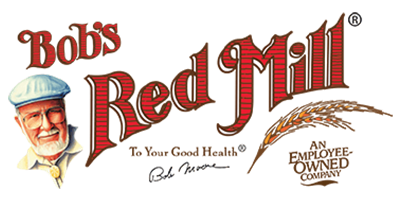 Bob's Red Mill Natural Foods is a 100% employee-owned company specializing in baking flours, oatmeal, and other whole grain, organic, non-GMO and gluten free foods. Their mission of "Inspiring Joy with Wholesome FoodsTM" is backed by a diverse line of flours, oats, cereals, seeds, baking mixes, grains, snacks and more. Founded in 1978 in Milwaukie, Oregon.
Headquarters:
Milwaukie, Oregon
Industry:
Food manufacturing
Main Product:
Whole-grain flours and meals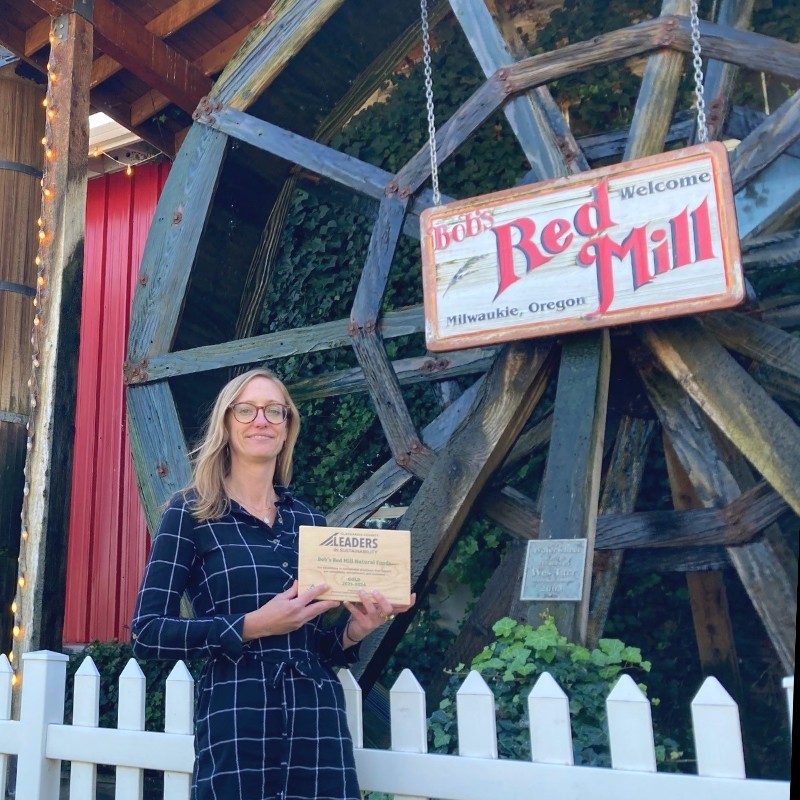 "We hired TripleWin Advisory to complete our first ever carbon inventory. TripleWin guided us through collecting a thorough set of data to reveal how our carbon reduction strategy can work within our sustainability roadmap. We are most excited that TripleWin's carbon toolkit will serve as a strategic business tool to track our carbon emissions over time. We very much enjoyed working with TripleWin's carbon accounting team and would highly recommend other organizations partnering with them to jumpstart their sustainability journeys."