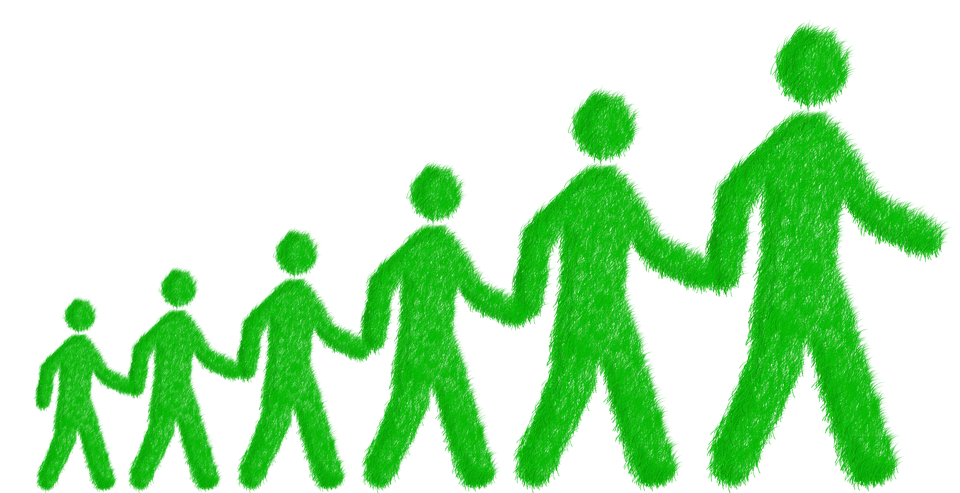 ---
WHAT IS CORPORATE SUSTAINABILITY?
In the world of sustainability, as applied to corporate industry, we're often met with varying approaches to and different definitions of business 'sustainability'. Companies can view it as:
a mindset (i.e., longevity of a business model),
an approach (i.e., promote human productivity and satisfaction, a signal to the market or key customers),
an environmental imperative (e.g., prevent chemical pollution to water bodies and land, reverse climate change),
a social equity issue (i.e., mitigate negative externalities, halt the export of pollutive practices to developing countries),
a regulatory mandate (e.g., EHS laws, hazardous waste regulations),
a strategic, competitive endeavor (e.g., eligibility to SRI and ESG financing, capturing valuable cost-savings)
or a combination of multiple above approaches. Definitions can be tweaked. Approaches can be multi-faceted. But the goal for all companies is the same.
---
THE BOTTOM LINE OF CORPORATE SUSTAINABILITY
The bottom line of corporate sustainability is to achieve net-zero carbon emissions[1] or as close to it as virtually possible. Sustainability strategies, projects, works and measures with a 'sustainability' label that don't contribute meaningfully to a net-zero approach to conducting business are just window-dressings: pretty drapes that substantially add very little to the desirable outcome of managing indoor temperatures to outside solar rays.
---
EVOLUTIONS OF CORPORATE SUSTAINABILITY
This leads us to how companies can go about working towards sustainable outcomes. We call it the Evolution of Corporate Sustainability. Most existing companies were established without a primacy on sustainable operation. An evolution means that organizations have identified the need to transform from one state to another through a process of change. The impacts from climate change both direct (e.g., material costs, human productivity, brand reputation) and indirect (e.g., cost of energy, extreme weather disruptions to supply chain and economies) are compelling catalysts for business transformation. Evolution also implies a process of learning, measuring, analyzing, refining and re-applying a more refined set of metrics within a company's totality of operations – whether owned or influenced – that reinforce the end goal of net-zero emissions. Every company starts somewhere.
---
CSR-FOCUSED SUSTAINABILITY
Often it's at the Corporate Social Responsibility level where a company knows it should value and support the community in which it resides and make a positive impact on those constituents, often through fund-raising, community give-back and engagement programs, and specifically-aimed investments through corporate foundations. These activities while positive and impactful, fall outside the scope of a company's core operations and are not aligned with a business' strategic long-term goals. Ecosystem impacts from business operations and that of its most direct key stakeholders – employees – are not fundamentally addressed. In terms of measuring corporate CSR activities, the metrics include the number of volunteer hours dedicated to CSR work, financial dollars invested, and percent of human engagement from the company's workforce, to name a few. What is absent are metrics involving carbon emission contributions. Any company can pursue a CSR strategy. Reporting the results from it are non-uniform, non-comparable within sectors and across industries, and can be both arbitrary and rose-tinted.
---
STAKEHOLDER-COMMITTED SUSTAINABILITY
Filing and operating as a benefit corporation or registering as a certified B ("B" for Benefit) Corporation with B Lab are nice-to-haves but not altogether necessary. A case can be made that the filing and reporting requirements of each create redundant work internally for a corporate sustainability team. Both designations should be seen as a type of market "warranty", a status that is pursued voluntarily by a business to signal to both internal and external stakeholders alike, that yes, in fact, it desires to pursue environmental stewardship and social equity alongside profit. Registering (or re-registering) as a Benefit Corporation cannot be completed in all states. Thirty-four states (including the District of Columbia) have ratified legislation while six more are reviewing language around the business designation.
The only "requirement" of becoming a state-registered benefit corporation is that the company commits to self-assess its positive impacts both environmentally and socially. Companies are suggested to follow third-party standards and guidelines from one of four third-party entities including B Lab, Benefit Corporations for Good, Green America, and The Global Reporting Initiative (GRI). If a company decides to certify as a B Corporation, then it must submit to the organization's third-party sustainable verification process – a B Impact Assessment (BIA) which is a standardized form that allows B Lab to rank the quality and level of a company's commitment to environmental and social issues. Out of the two stakeholder-committed designations, registering as a Certified B Corporation is the stronger commitment to business sustainability practices. The verification process is standardized, third-party assessed and is published within the public domain.
---
STANDARDIZED SUSTAINABILITY REPORTING
Companies that seek to standardize, benchmark, and increasingly commit – strategically, financially and both material and human resources – to the development of their sustainability measures across their business operations, often seek the gold standard in voluntary sustainability reporting. That standard (or set of industry standards) is The Global Reporting Initiative (GRI), where nearly 70 percent of all sustainability reports uploaded into the GRI database globally, cite GRI or are GRI-standard compliant. Using a global reporting standard is the sine qua non in sustainability. Eighty-five percent of companies in the S&P 500 Index published sustainability or corporate responsibility reports in 2017, and that number increases a couple percentage points each year. Businesses that seek to benchmark their sustainability measures to their competitors and across industry use GRI Reporting. Adopting sustainability standards to quantify and disclose material impacts of a company's business operations allows for goal-setting, measurement, transparent communication while incenting continuous improvement. Most importantly, committing to a standard reporting tool that is globally recognized, effectively demonstrates that a company is starting down the process of linking its strategic business objectives to sustainable practices in a forward-thinking, prioritized way.
---
COMMITTED & MEASURABLE SUSTAINABILITY
Businesses of all types – large and small; local, regional and multi-national; public or private – must keep the key aim of corporate sustainability in mind: to reduce their carbon footprint to something as close to net-zero emissions as possible. This goal applies to both a company's place of business(es) as well as to the entirety of its value chain, owned or influenced. As companies gain a sophistication around their sustainability disclosures and continue to renew their focus on identifying, remediating and quantifying their successes, they have an opportunity to formally commit to globally-recognized carbon emission targets set by the Paris Climate Accord of 2015. The Carbon Disclosure Project (CDP) supports businesses in this deep commitment to corporate sustainability by helping to develop the necessary carbon reduction performance metrics and supporting a standardized system of global disclosures. This data, voluntarily reported and shared, supports strategic decision-making across a diverse set of ecosystem stakeholders including financial investors, businesses, and state and national policymakers. Businesses that decide to disclose their carbon emissions to the CDP do so knowing that what is measured, gets met; what is reported, gets shared; and that one actor makes a collective many. These forward-thinking companies intuitively understand that meeting the Paris Climate Accord Targets globally necessitates individual corporate commitments to actionable climate change mitigation replicated on a grand scale.
---
STRATEGICALLY-EMBEDDED SUSTAINABLIITY
Strategically-embedded sustainability means that companies operate always with a sustainability mindset. Strategic, long-term, prioritized decisions are filtered through a sustainability lens. It also means that a business is or has transformed itself and operates differently from historical precedent: always and ever towards a circular mode of designing, sourcing, manufacturing, selling, marketing, post-consumer product collecting, and material revalorizing.
Strategically-embedded sustainability is the full monty of corporate sustainability: a company has recognized its contribution to climate change; understands that global warming must be reversed; actions towards its immediate mitigation and reversal are imperative; and targets to reach a global carbon reduction goal are required. There must be hand-raising leaders in the sustainability endeavor to pull, tug and persuade the laggards in industry of their mutual interest and responsibility. Open, shared disclosures can have broad-reaching impacts.
For companies that consistently strive to strategically-embed sustainability into the totality of their business operations (think: Signify, Unilever), access to sustainably-minded capital and like-minded investors supportive of their business models drive a virtuous cycle of sustainable action and prioritization of climate change mitigation.
Sustainability is a business imperative. Full stop; no caveats.
Investors increasingly recognize that self-sustaining business practices that minimize or eliminate impacts to the environment and more broadly support social justice and equity, human wealth and health across global supply chains have long-term viability and are inherently more resilient to the current and future impacts of climate change. So too, millennials and post-millennials refuse to work for or support businesses that pursue non-sustainable practices or produce environmentally-damaging products. No doubt, the voices of GenY and Z will be heard and known across the broad social media universe. Brand risk mitigation among consumer-centric companies should be top-of-mind.
Sustainability makes smart business sense.
---
SASB Reporting
Companies that use Sustainability Accounting Standards Board (SASB) reporting standards are seeking a standardized means of communicating financially-material sustainability information to the market and investors, present or desired. SASB is fast becoming the U.S. financial reporting standard on material sustainability for U.S. public companies that are required to file with the Security and Exchange Commission (SEC). The only caveat presently is that the financial markets continue to express frustration that U.S. companies are not disclosing sustainability measures sufficiently. SASB states in its 2017 report that "by and large, companies continue to take a minimally compliant approach to sustainability disclosure, providing the market with information that is inadequate for making investment decisions".
---
DJSI Submission
An effective argument can be made that submitting to the Dow Jones Sustainable Indices (DJSI), a partnership with RobecoSAM, and being selection to the top 10% by sector of companies submitting to its review, is a strong signal to the global capital markets, that 1) DJSI selected companies take their sustainability measures seriously and 2) the companies are good targets for fund investments with a social-environmental impact slant and/or commitment to climate change mitigation. DJSI requires corporations to disclose their sustainability measures and provable sustainability performance on a detailed level. The outcomes for a company's submission to and selection by DJSI are manifold including:
Greater company visibility to investors
Better access to the capital markets
An increased corporate market price
Expected higher return for investors
More assured corporate longevity
---
CIRCLING BACK: CORPORATE SUSTAINABILITY'S BOTTOM LINE
A company's approach to sustainability must be sincere, methodical, strategic, prioritized, measurable and meet real-world, global targets of climate change mitigation. That should be (and is) the goal of pursuing sustainability in business: reaching net-zero carbon emissions. Having a neutral impact on the environment and a net positive impact on human communities. Full stop.
And it's worth stating. Let's throw-away the guilt and indecision and just plain get started on the journey of corporate sustainability. Its time has come.

---
TripleWin Advisory develops sustainable business cases and supports strategic decision-making for companies. In so doing, it provides businesses with continued profitability, relevancy, and longevity in the market. Learn more.
---
[1] Net-zero emissions means reducing carbon dioxide and other greenhouse gas (GHG) emissions into the atmosphere from business operations to zero percent, through efficiency measures, renewable energy use, GHG offset strategies and carbon capture technologies.