Companies cannot realize business circularity without systems change.
A Circular Manufacturing Supply Chain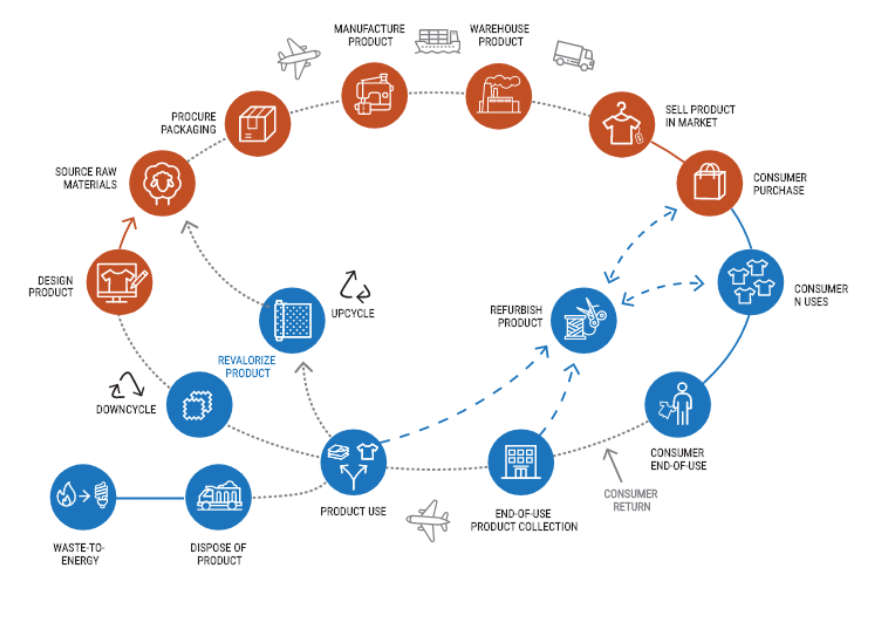 Systems change requires a multitude of transformations that include (but is not exhaustive) reverse logistics capabilities, service models for manufacturers, carbon pricing, producer regulations, new commodity markets for materials as well as the more integral aspects of how organizations operate and supply chains flow. Material is at the heart of most sustainable changes. In order to begin the process of thinking like a sustainable company, organizations have to begin asking the questions that are material to their stakeholders – employees, customers, suppliers, investors; uncover their key areas of concern; build a sustainability plan that incorporates those concerns and works towards mitigating them; and be transparent about impacts to their business models and supply chains both perceived, real and probable – even if transparency requires to state both good and 'need for better' progress. Material in corporate sustainability asks organizations to ask questions such as:
Material Ideas in Corporate Sustainability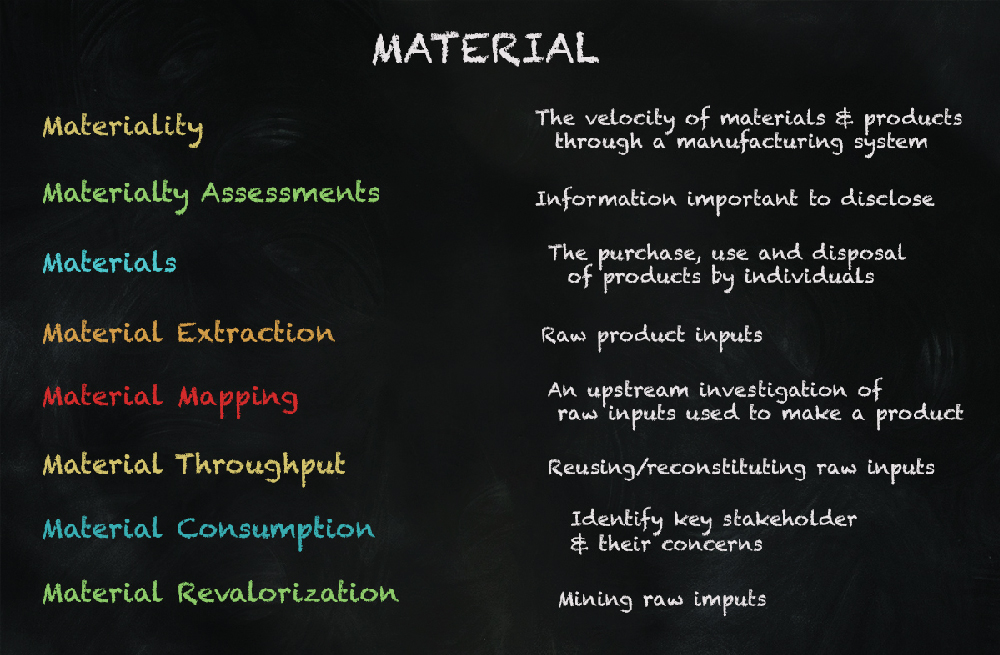 What is material to disclose?
What is of material concern to stakeholders?
What material is used?
Where is material sourced?
How much material is flowing through the system?
In what way is material in products viewed?
How is material consumed?
What kinds of material can be revalorized?


Below you'll find the eight 'Material' terms listed above mapped to their appropriate definitions.  Do they all make sense? Has your company pursued these corporate sustainability initiatives yet?
Work TripleWin Advisory Performs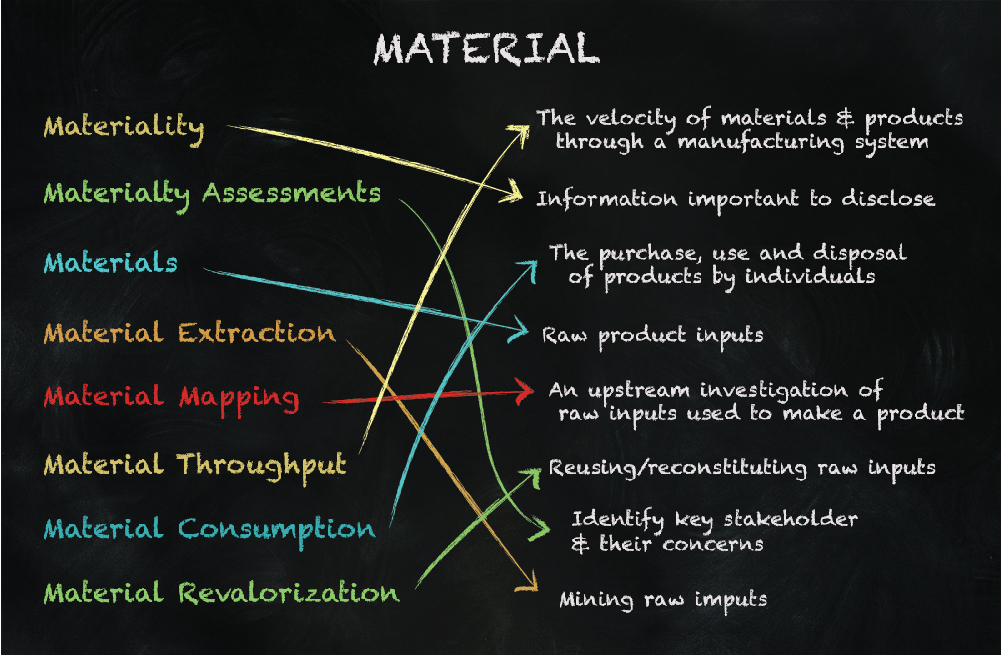 TripleWin supports organizational work in several Material areas.  Learn more about what we do and how it applies to your sustainable business needs.  Our work is innovative, compelling and data-driven; just like our corporate clients.
TripleWin Advisory develops sustainable business cases and supports strategic decision-making through value-chain mapping and Scope 3 inventories of companies' greenhouse gas emissions. In so doing, it unlocks opportunities for greater profitability, relevancy, and longevity for businesses. Learn more.