We unlock insights for our clients with our comprehensive carbon inventories.
Measure Your Company's Carbon Footprint
A carbon inventory allows a company to measure how much of an impact its operations are having on the environment. Without a clear understanding of what that impact is and what activities are driving it, it is impossible to build an effective sustainability strategy.
Mapping value chain emissions allows companies to make informed and impactful decisions in relation to three key issues:
Where in the value chain are greenhouse gas emissions concentrated?
What are the ESG (environmental, social and governance) considerations of those emissions?
Which sustainability measures best support operational efficiencies, cost savings and new revenue streams?
Benefits of a Carbon Inventory
TripleWin conducts project-based carbon inventories. Our inventories can take from 3-6 months depending on the scope of the work requested. Corporations use our carbon inventories as strategic business tools to track emissions and reduction initiatives in 'real-time', support decarbonization efforts, and showcase the value of their sustainable business models to capital markets and stakeholders.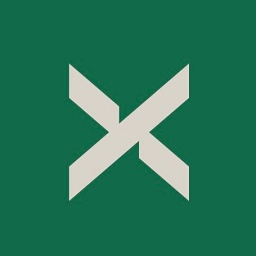 "TripleWin's team of carbon accountants are experts at what they do and Renee Shade [Managing Director of Carbon Inventories] is a rockstar with data visualization."
Schedule a Carbon Inventory
Contact us to start reducing your company emissions, streamline operations and optimize your systems.
Skinny Scope 3 Carbon Inventory Toolkit: Business Travel & Employee Commuting
Start footprinting your company's value chain with a toolkit that makes data collection simple, calculations easy, and business change reductions clear.
Carbon Management Toolkit
We develop customized data dashboards for our clients to use as informative business tools.
See Carbon Inventory Case Studies
Category // Carbon Inventory

Brew Dr. Kombucha
A Revealing Carbon Assessment of Brew Dr. Kombucha's Supply Chain
TripleWin is optimizing businesses. Read about the Scope 3 GHG Inventory we performed for a high-growth beverage maker.
Learn More >>
Category // Carbon Inventory

Stock X
How a Digital Marketplace Halved its Carbon Intensity in a Single Year
For this high-growth digital platform that moves physical product twice in its value chain, TripleWin's Carbon Inventory uncovered a host of carbon emissions reducing initiatives that doubled as business differentiators.
Learn More >>