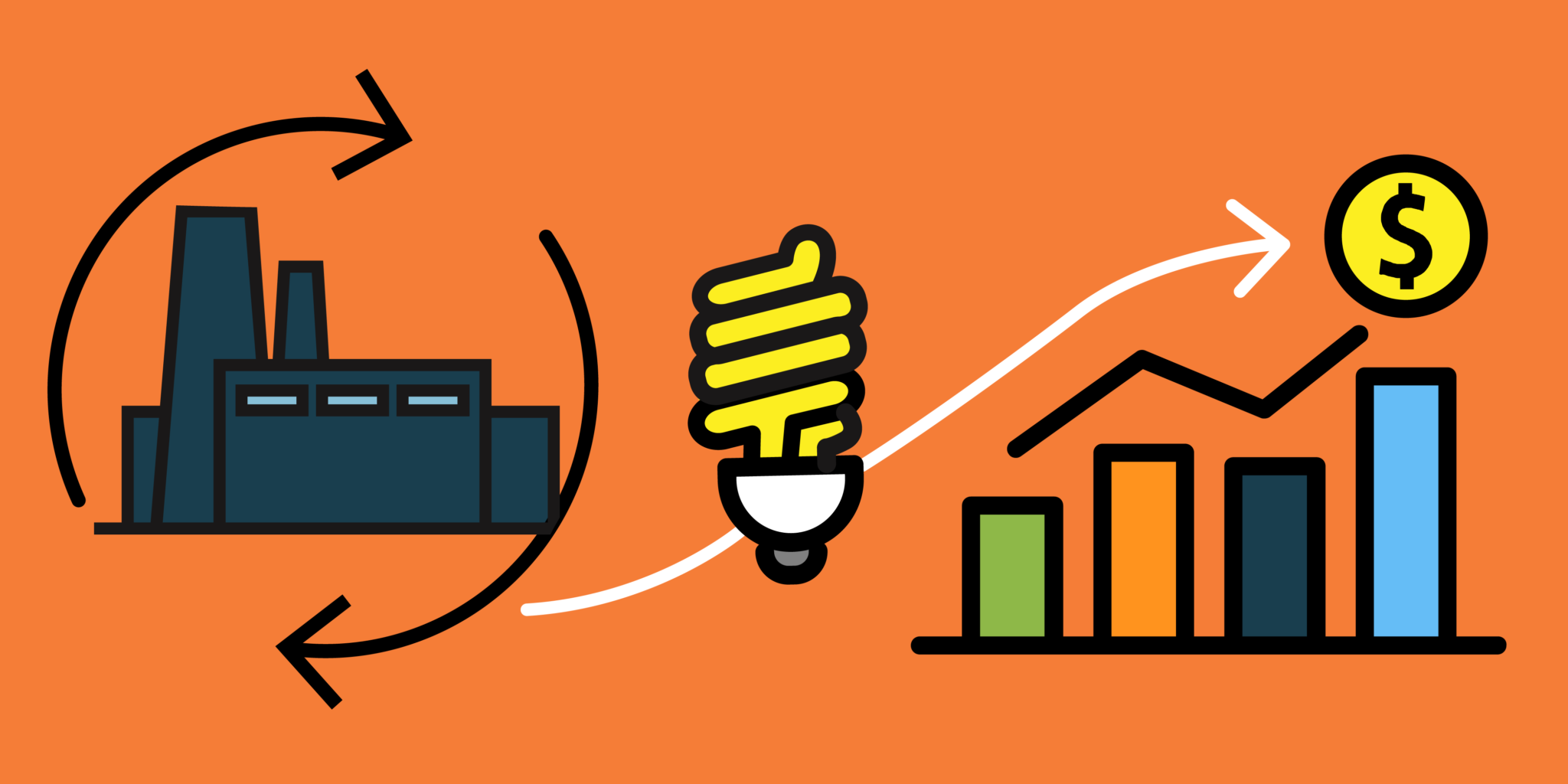 Corporate sustainability powers better business results. This includes increased revenues, profits, productivity, wellness, and brand performance. However, while transitioning to clean energy systems offers compelling economic benefits, the transition itself can be complex to plan and carry out.
At TripleWin we work with clients and thought-leaders who recognize that corporate sustainability is a core necessity. Our E2 team has developed a portfolio of tools to help your organization develop comprehensive sustainability plans. Additionally, we help you craft the compelling business cases you need to win over executives, and compel organizational implementation.
Clean Energy Assessment Process
Our Clean Energy Assessment Process focuses primarily on the technological upgrades a company can consider that will yield real financial results. This process comprises three key steps.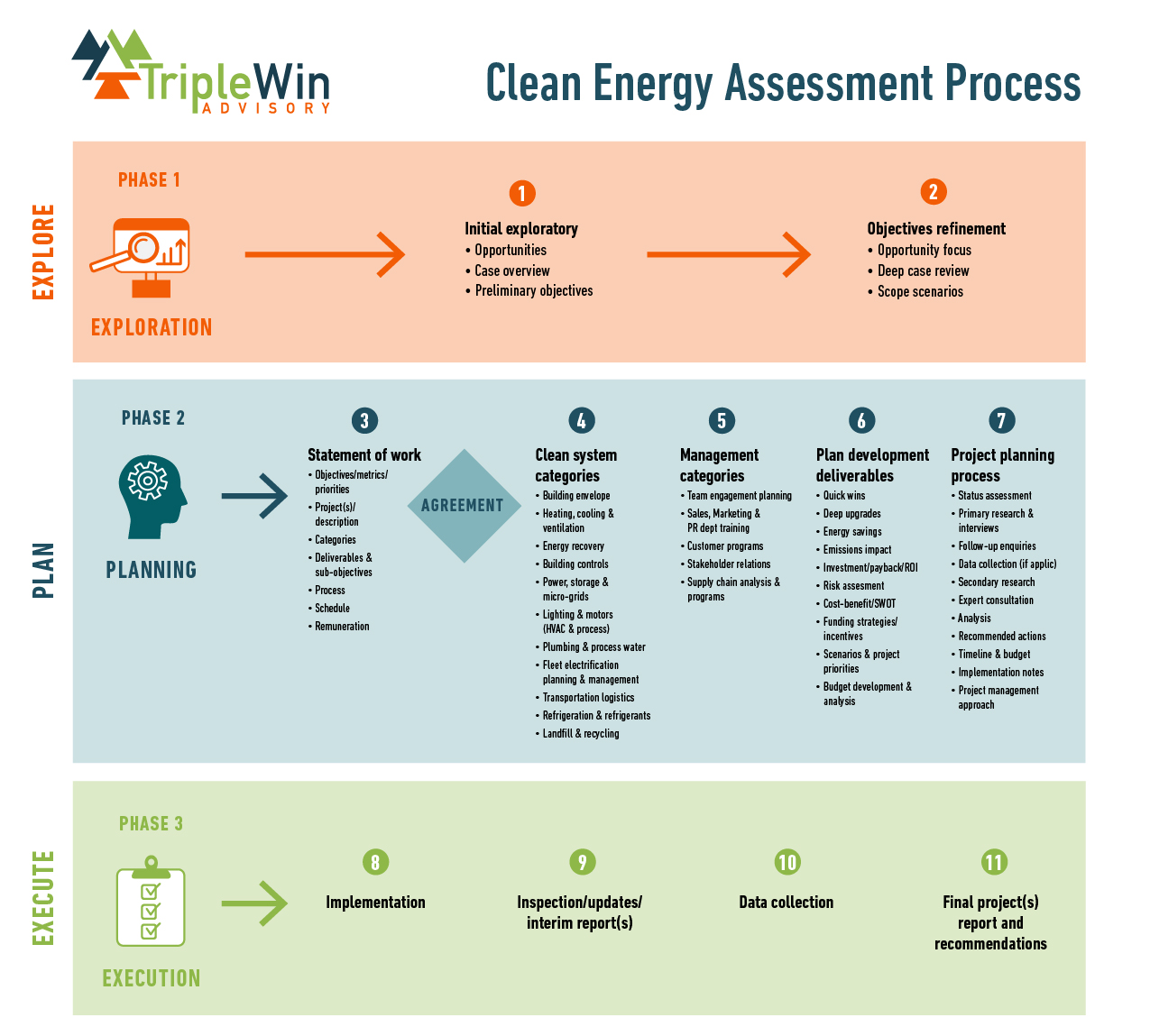 Exploration- In the exploration phase TripleWin's E2 team works with your company to examine existing operations and identify potential opportunities for technological improvement.We discuss the story of your business, and how it can be used to shape the sustainability goals that you want to implement. Following any high-level strategy conversations with your company, we will find concrete verification that the possibilities for improvement discussed are viable options within the current clean energy landscape.
Planning- In the planning phase TripleWin's energy experts dive deeper into your company operations and work with your team on clean system planning. This involves examining areas such as building envelopes, heating, cooling & ventilation, energy recovery, power generation, and more. In addition to the technological focus, we propose management initiatives concentrating on team engagement, sales, marketing & customer programs, and supply chain analysis.
Execution- The execution phase employs classic project management fundamentals, including plan peer reviews, team building, inspections, updates, interim reports, data collection and final reports.
With TripleWin's Clean Energy Assessment Process your organization can only win! As part of our assessment, we will determine whether there is potential within your operation to save enough cost to cover our services. If that potential doesn't exist, we will recommend against proceeding further. Assuming you ultimately implement the plan we develop together, your investment is certain to pay off both financially and in terms of reducing your greenhouse gas footprint.
Request An E2 Assessment Now!