Business Circularity is a profound idea. It asks companies to consider implementing systemic, comprehensive, and transformational change across extended value chains, that meaningfully and measurably reduces an organization's environmental footprint.
The ultimate goal of business circularity is a bold one: to allow for continued product innovation and business growth while negating industry's contribution to climate change. Read how interventions both upstream and downstream within a value chain can fundamentally allow companies to rethink the materials used in the design of products and provide opportunities to grow customer engagement while reducing environmental impact.
Companies possess the know-how, the resources and the technologies to realize business circularity within their organizations. What is needed is to extend and amplify the knowledge of what business circularity is and the steps necessary to move from how companies operate today to one that is regenerative, revalorizing and impact neutralizing on the environment.
Take a walk below through a series of value chain animations from typical to circular and learn about the multitude of efficiency measures and business transformations to be pursued in your business and across industries that can reliably drive cost-reductions, process optimizations, product differentiation, new business models, and increased value in the capital markets.

Typical Value Chain Model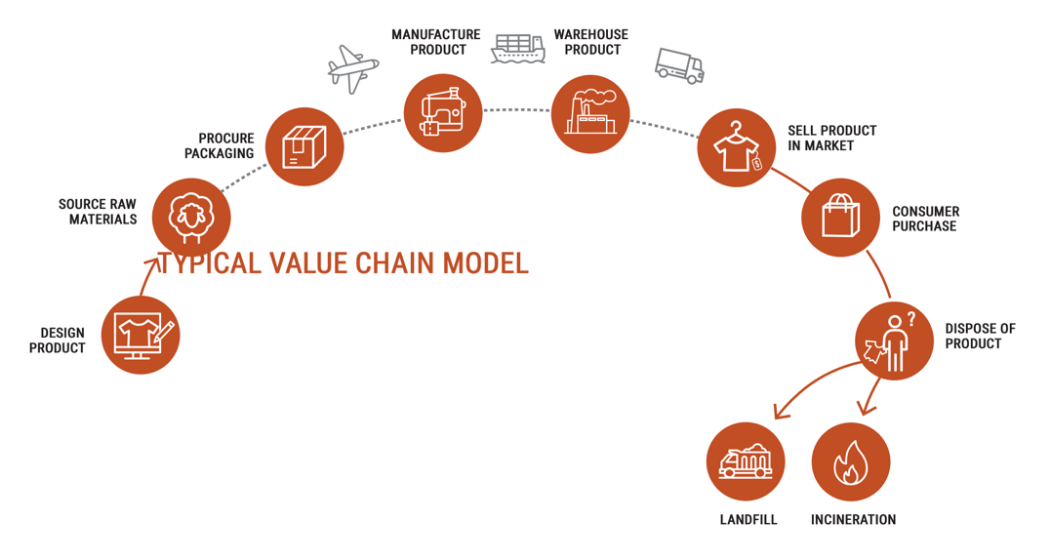 Circular Value Chain Model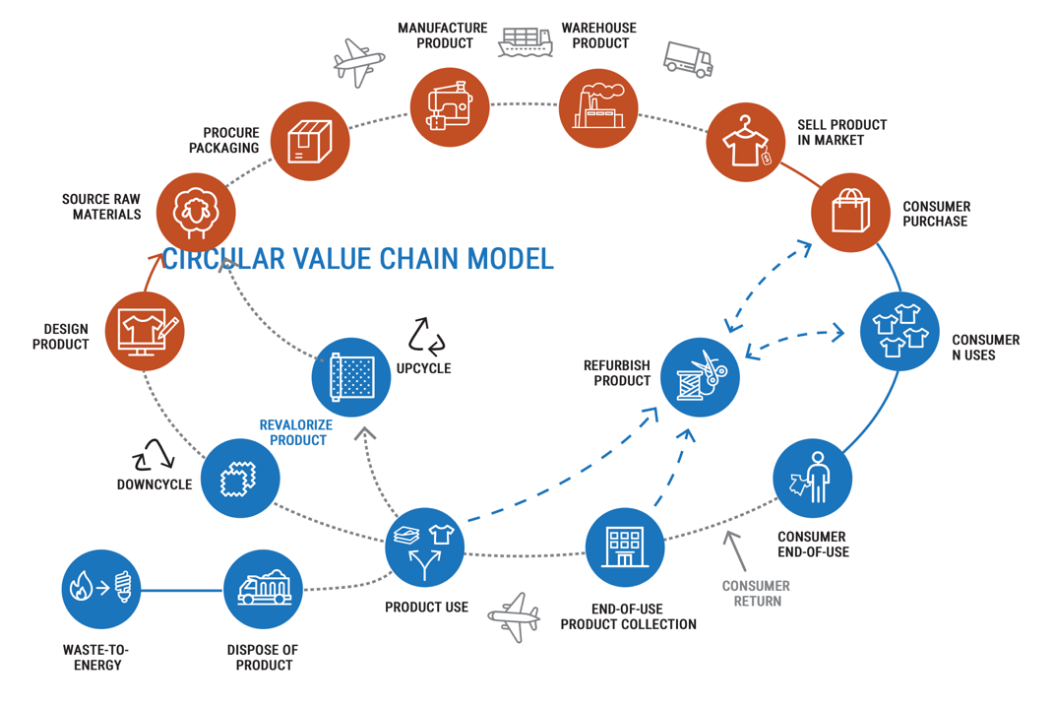 Efficiency Measures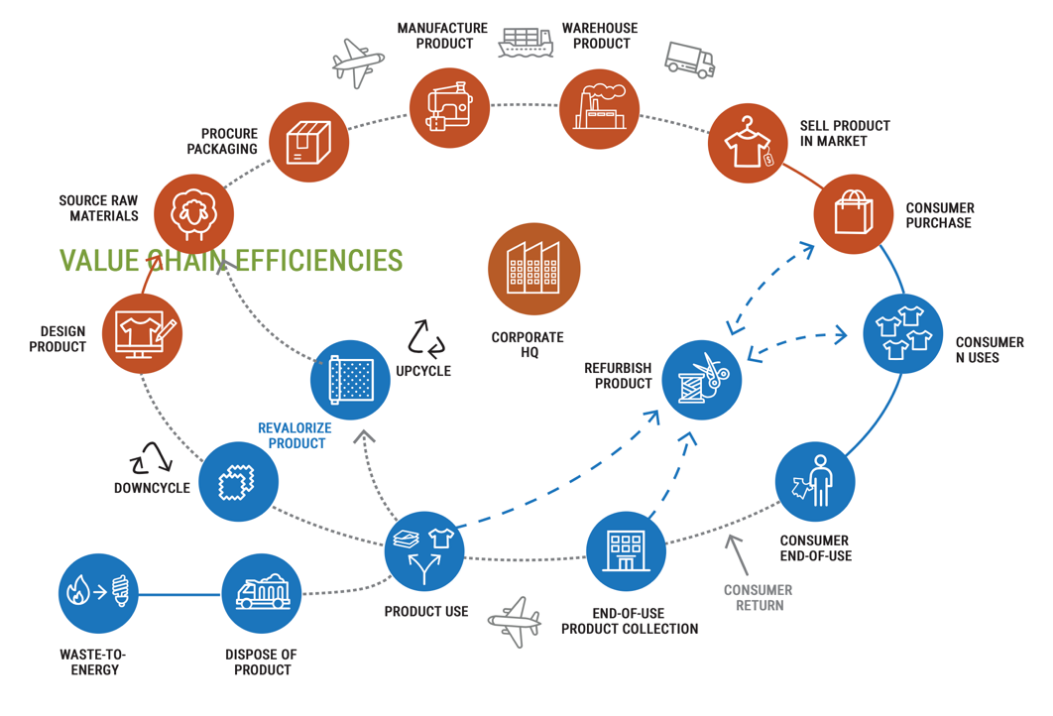 Industrial Ecology Measures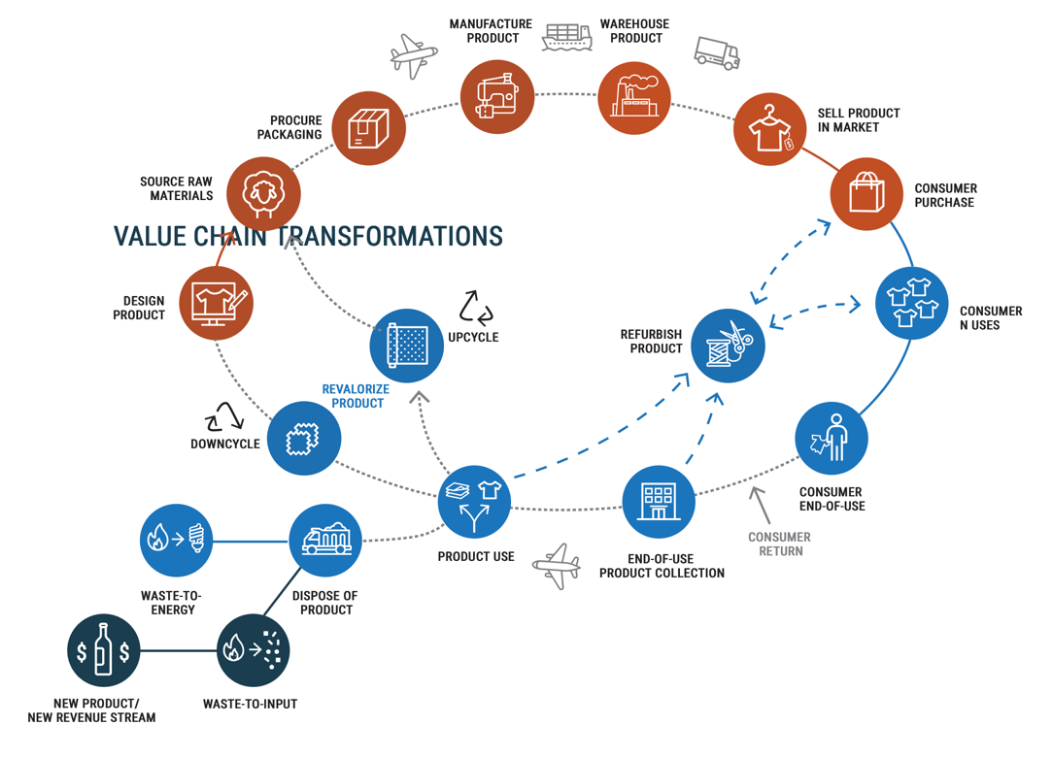 View animation on your desktop
Click this link to email this animation to your desktop.