Prioritizing Sustainability
Why does your company need a sustainability road map? A well-thought out plan that ties sustainability measures to your business objectives requires executive commitment and effective corporate governance. One-off projects and non-targeted performance goals may provide a short-term marketing lift but they fail to contribute to your company's strategic capabilities over the long term. Corporate sustainability should support climate change mitigation efforts meaningfully, measurably, and impactfully.
The effort of implementing sustainability within your organization is a marathon, not a sprint. Wherever your company is on its journey towards sustainability, there are definitely ways to implement greater sustainability measures that will help your company realize operational efficiencies, implement cost saving measures, and uncover unique revenue opportunities.
Building a Sustainability Roadmap
TripleWin Advisory brings together 20 years of experience from the corporate and entrepreneurial realms, with the latest training in industrial ecology, to help companies prioritize sustainable business goals.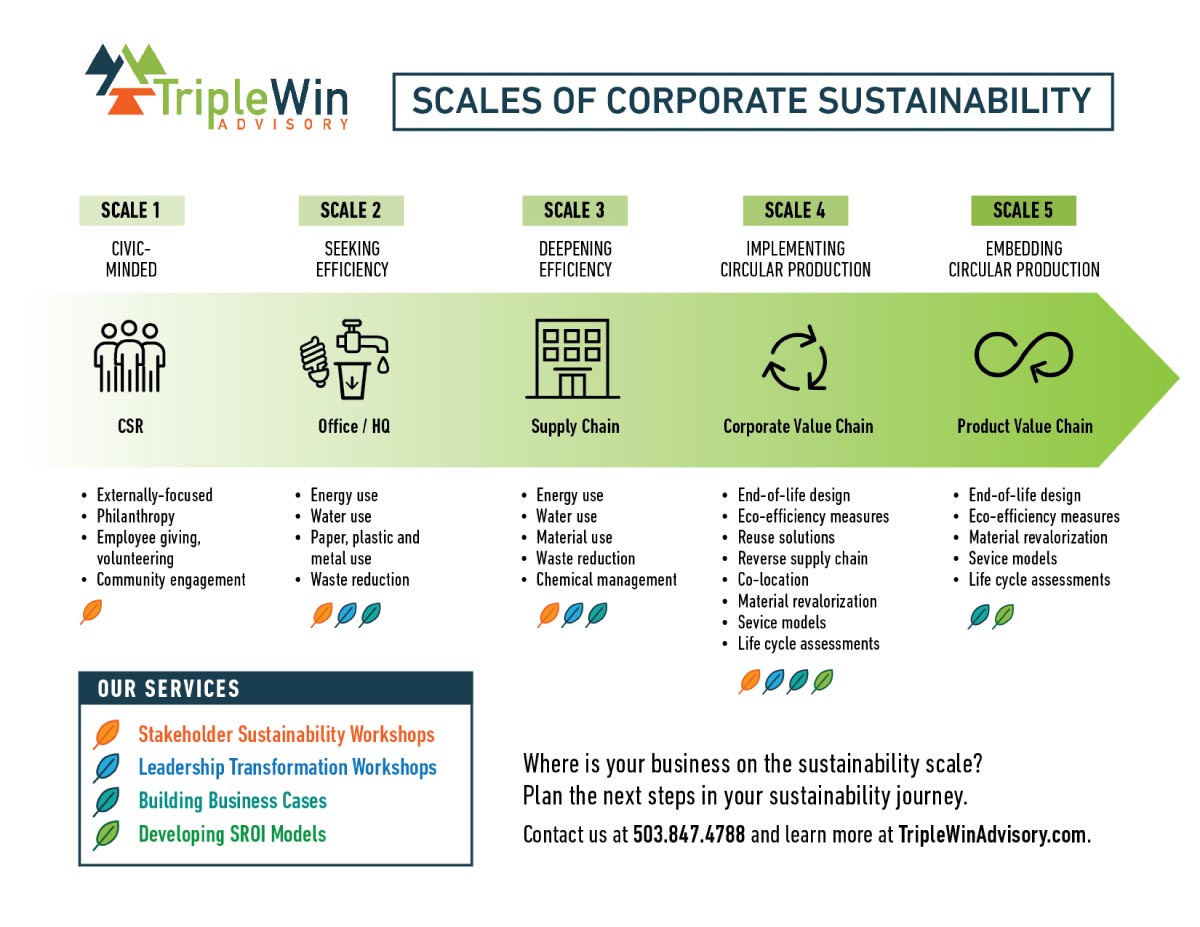 At TripleWin Advisory, we:
Perform an internal business review to identify immediate opportunities to pursue.
Assess external landscape.
Develop stakeholder engagement strategy.
Perform carbon inventories.
Socialize business circularity measures.
Identify key partners, technologies and acquisition opportunities across the value chain.
Develop financial business cases.
Outline a stakeholder communications plan.
All work is project-based, typically spanning 8-14 weeks depending on the scope of work requested.